Far faster go-to-market. Lower cost. Quicker ROI.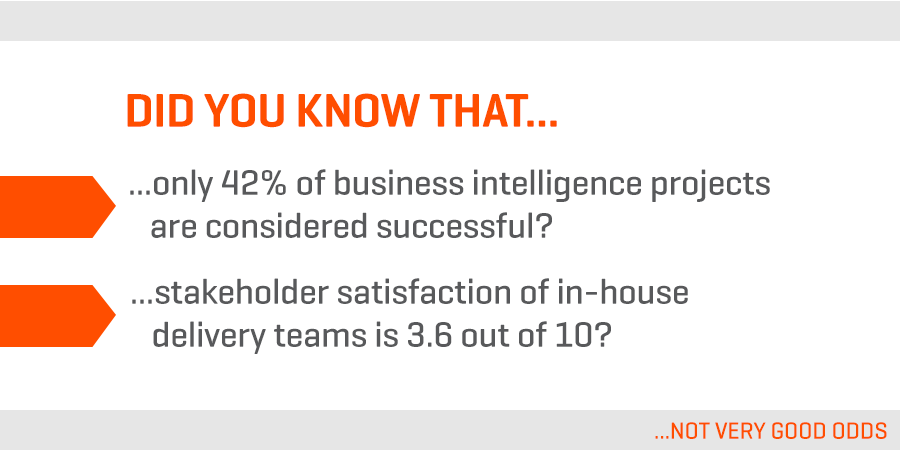 By providing content that's pre-designed and pre-developed by industry experts, Progress OpenEdge Analytics360 has slashed the risk from your business intelligence project. Implement our 360 framework, snap in your selected KPIs, and the instant your data is loaded into the pre-designed data warehouse, your solution comes to life. Below is a high-level view of the Analytics360 architecture.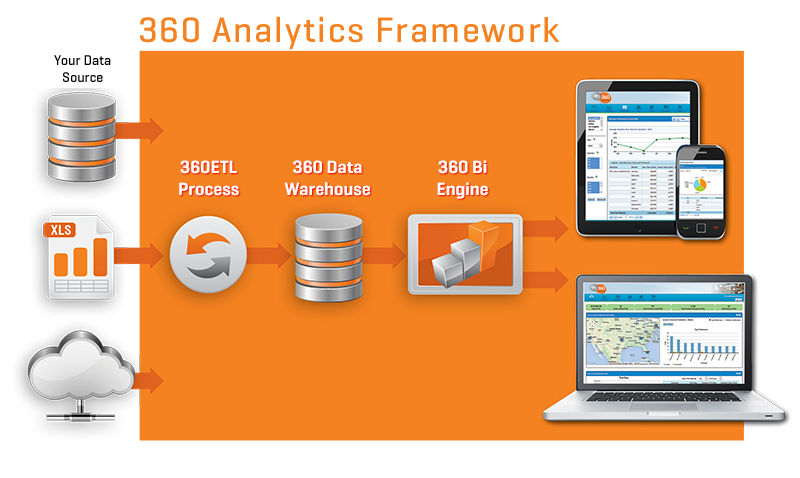 Data can be extracted from any number of operational data sources, cleansed and transformed, and then loaded into the data warehouse. This provides your company with a cross-organizational view of consistent, consolidated data. Think about it:
No more silent silos,
No spreadsheet pandemonium
No incorrect calculation frustration.
Plus, other tools can be used to access data from the data warehouse, or you can push it back into your operational systems. Finally….unbridled freedom!
Progress OpenEdge Analytics360 is completely extensible by you. As your business grows or your application changes, OpenEdge Analytics360 evolves as well. It's easy to enhance existing or create new ETL processes, data warehouse tables and fields, and KPIs. We believe your business should not adapt to a tool. The tool should adapt to your business. "Extensibility" is Analytics360's middle name!
In addition to pre-built KPIs, OpenEdge Analytics360 makes it easy to develop your own reports – even dashboard pages – through convenient technology. You can save your work and recall it at a later date. Reports and dashboards can also be scheduled to run automatically – and emailed to any number of users.
Want to take the KPIs with you? All objects can be exported to PDF, Excel, CSV, or even emailed directly to other OpenEdge Analytics360 users. And did we mention how easy it is to blend data into the data set, on-the fly? OpenEdge Analytics360 also includes a forecaster that will project data into the future and allow end users to perform "what-if" analysis. It's like having your own crystal ball!
Need to access the KPIs from a mobile device? OpenEdge Analytics360 makes that easy, too! Solutions developed using OpenEdge Analytics360 can be accessed from any mobile device. No matter where you are or what device you're on, your data will be at your fingertips.
OpenEdge Analytics360. You have to see it to believe it!
Contact us today to schedule a demo and discuss how Progress OpenEdge Analytics360 will transform your organization.