The Complete Business Intelligence and Data Analytics Solution.
Progress® OpenEdge® Analytics360™ isn't your ordinary business intelligence tool. Not by a long shot. It's the one tool that provides your organization with a truly complete business intelligence SOLUTION.
Most out-of-the-box analytics software requires you to spend a bundle just to get the box. And then you spend weeks or months trying to develop something... anything... only to fall short once you roll it out to your company or customers. Ouch!
With OpenEdge Analytics360, you not only get one of the leading business intelligence tools on the market, you also get most of the design and development work done for you. (You're welcome!)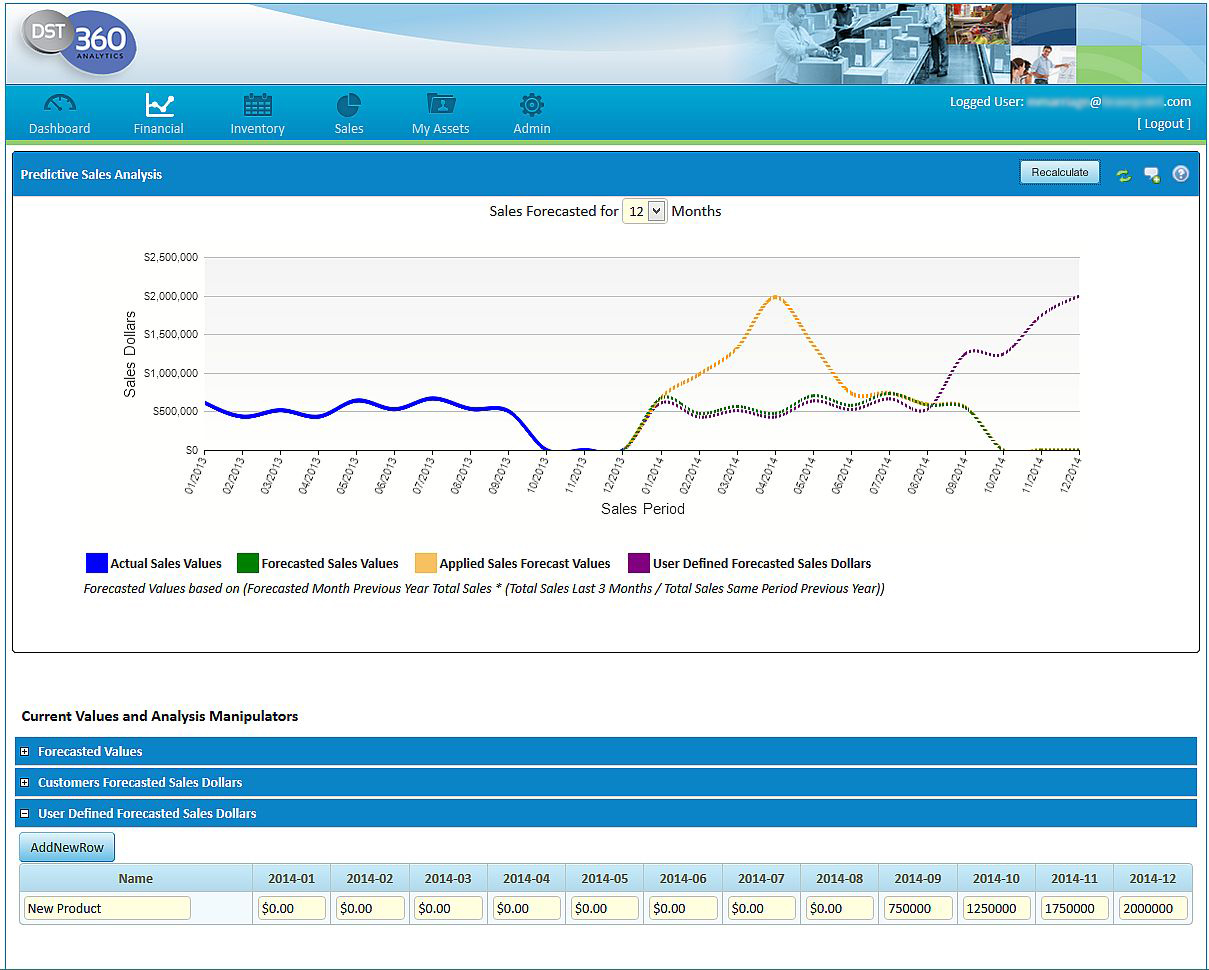 Here's what you get with Progress OpenEdge Analytics360:
Business Intelligence Tools & Server. Powered by Logi Analytics.
ETL tool to extract, cleanse, and consolidate your data.
Pre-designed data warehouse. (Including an OpenEdge Database License)
Our 360 framework.
Access to over 100 pre-built key performance indicators (KPI) from our ever expanding library.
Training and mentoring throughout the project.
Partner enablement for our ISV's that embed OpenEdge Analytics360 within their product.
Progress has your back...
Don't have in-house business intelligence expertise? No worries. Most companies don't. And that's one of the leading reasons why many BI initiatives fail.
By leveraging our pre-built content, your implementation will take weeks instead of months. Or years. Plus, Progress has a dedicated team of business intelligence experts who will work with you to customize a solution for your organization and train and mentor your team. So as your business evolves, your analytics solution will as well. Rather have our team of experts continue to make future enhancements? We'll be with you, every step of the way with our world-class support.
Discover new revenue possibilities...
Are you a Progress Partner (ISV) looking to create a new revenue stream by embedding business intelligence and data analytics into your application? Then check this out. Not only will you have access to the full OpenEdge Analytics360 suite, we'll work with you to seamlessly embed it within your software – and even guide your business on how best to market, sell, and support the solution. Try finding a solution as complete as Progress OpenEdge Analytics360. We triple-dog dare ya!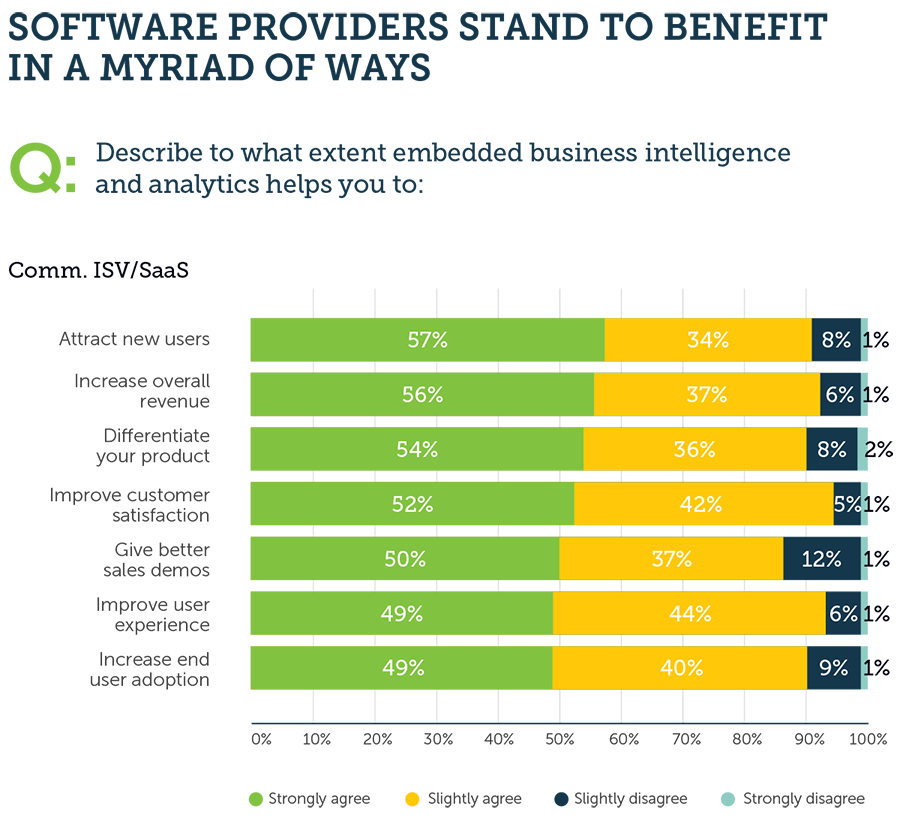 Credit: Logi Analytics' 2015 State of Embedded Analytics Report
To find out more, click on one of the buttons at the top of this page, download the documents to the right, or contact us directly. We'd love to have a conversation about how Progress OpenEdge Analytics360 will accelerate your business intelligence project.